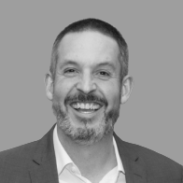 Bartley Hassall
Business Design Principal
Bartley is a sought-after strategic facilitator, consultant, communicator and business coach. Bartley specialises in facilitating in a corporate and business context and has a track record of helping senior teams work through 'stuck' problems that are impacting business performance, often through an increased focus on the experience of customers and employees.
Bartley is leveraging a 20 year career in strategy, consulting, change and project management, and combining it with a focus on customer experience and user-based design. His passion is to work with organisations to clarify, communicate and deliver on their 'reason for being'.
Bartley has worked in large corporates and as an (internal and external) consultant in industries including financial services, mining, health and IT. He is comfortable dealing with ambiguity and complexity, and adopts a holistic approach to explore problems and opportunities from multiple perspectives. His goal is to work with a cross-section of interesting businesses to help them realise their core aspirations by (re)connecting with their customers and their people.
Bartley is a qualified Executive Coach. He completed his MBA at QUT Business School in 2003, and was recognised as part of the elite '1% Club' during his studies. He also holds a Bachelor of IT (honours) from University of Queensland.